Wow... we've been swamped with promotion ASSIMILATION 2007 across the southeast. Since the beginning of this month, we've been to Anime Festival Orlando, YasumiCon in Miami, the Tampa Comic Book & Toy Convention ... next weekend we're planning to be at the 25 Year Celebration for Comic World in Largo, Florida . After that: DragonCon. As a matter of fact, come meet the ASSIMILATION 2007 staff. We'll be working here all weekend: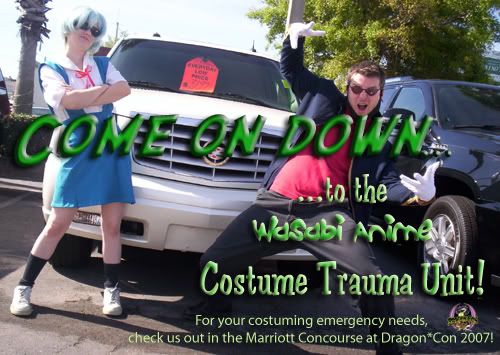 (While not directly an ASSIMILATION event update - it's a big deal for the staff. Check back tomorrow for another update.)

Also: new poll posted on the ASSIMILATION website. Check it out!